EMERALD VINYL CORPORATION is the Official Distributor in the Philippines.
REDI Non-return valve is simple and the most effective way to eliminate flooding due to backflow from sewer lines
Suitable in areas where there is an/a:
Overflow due to peaks of simultaneous flow in built up areas
Malfunctions or blockages downstream from the grid
High peak flows in storm water sewers or combined sewers due to intense rainfall
The REDI Non-return valve can be used for both commercial and residential projects.
Valve range from Ø100 to Ø200 is fully complying to EN 13564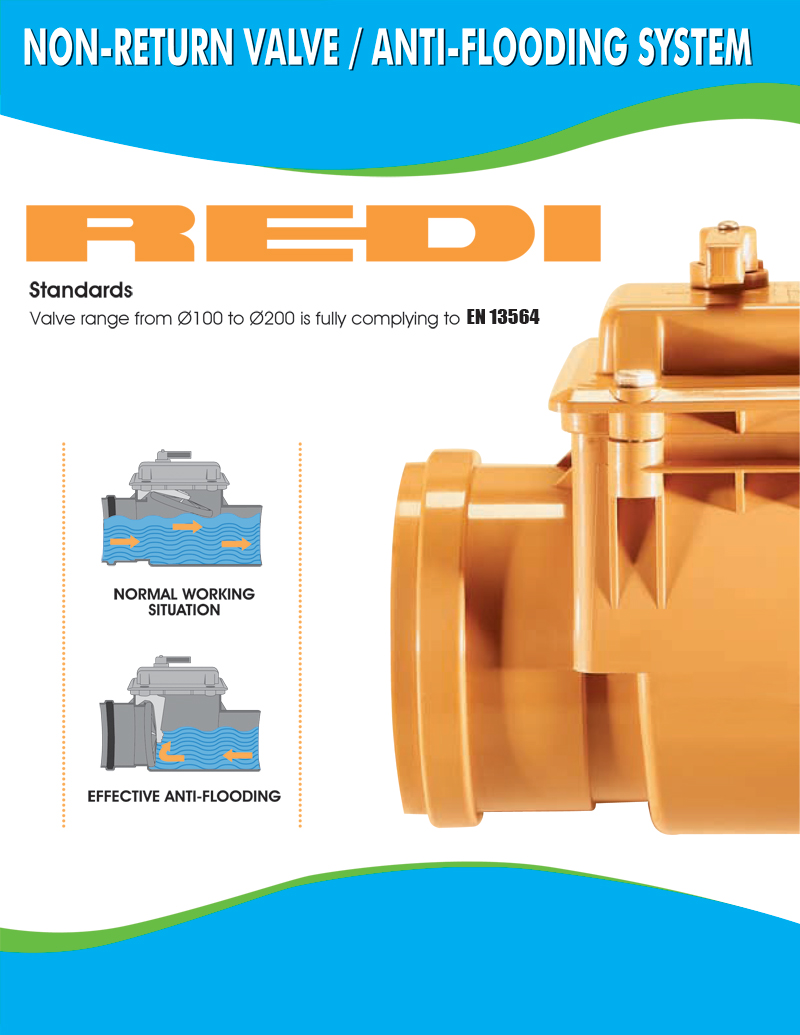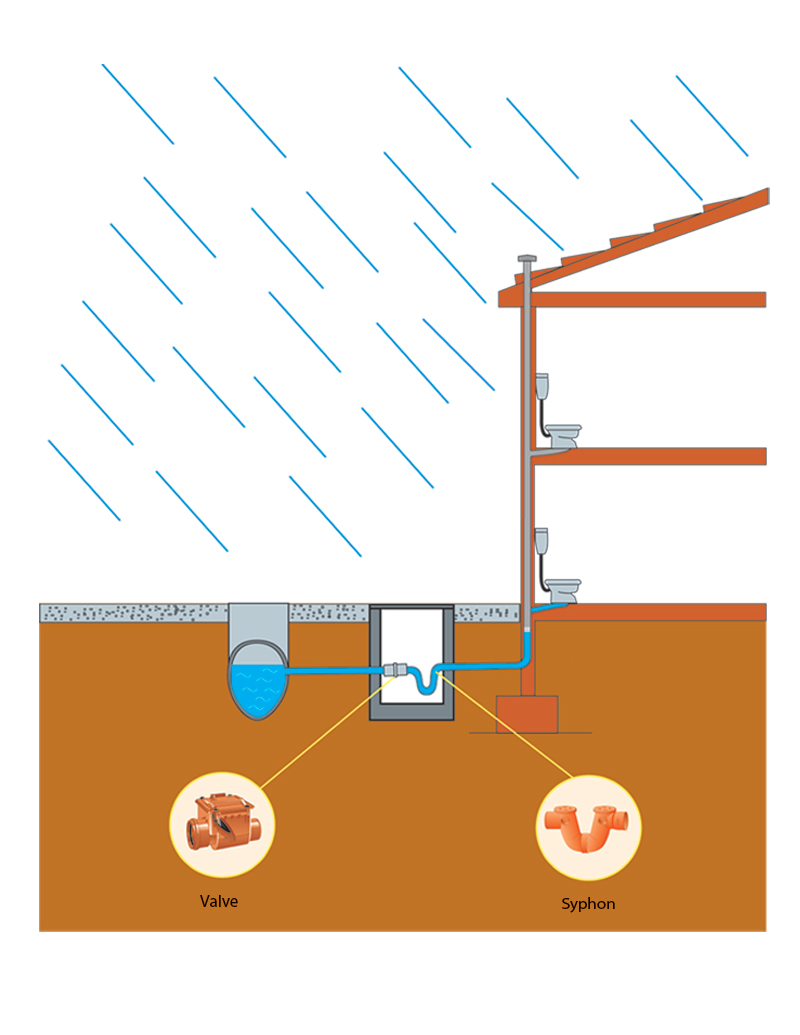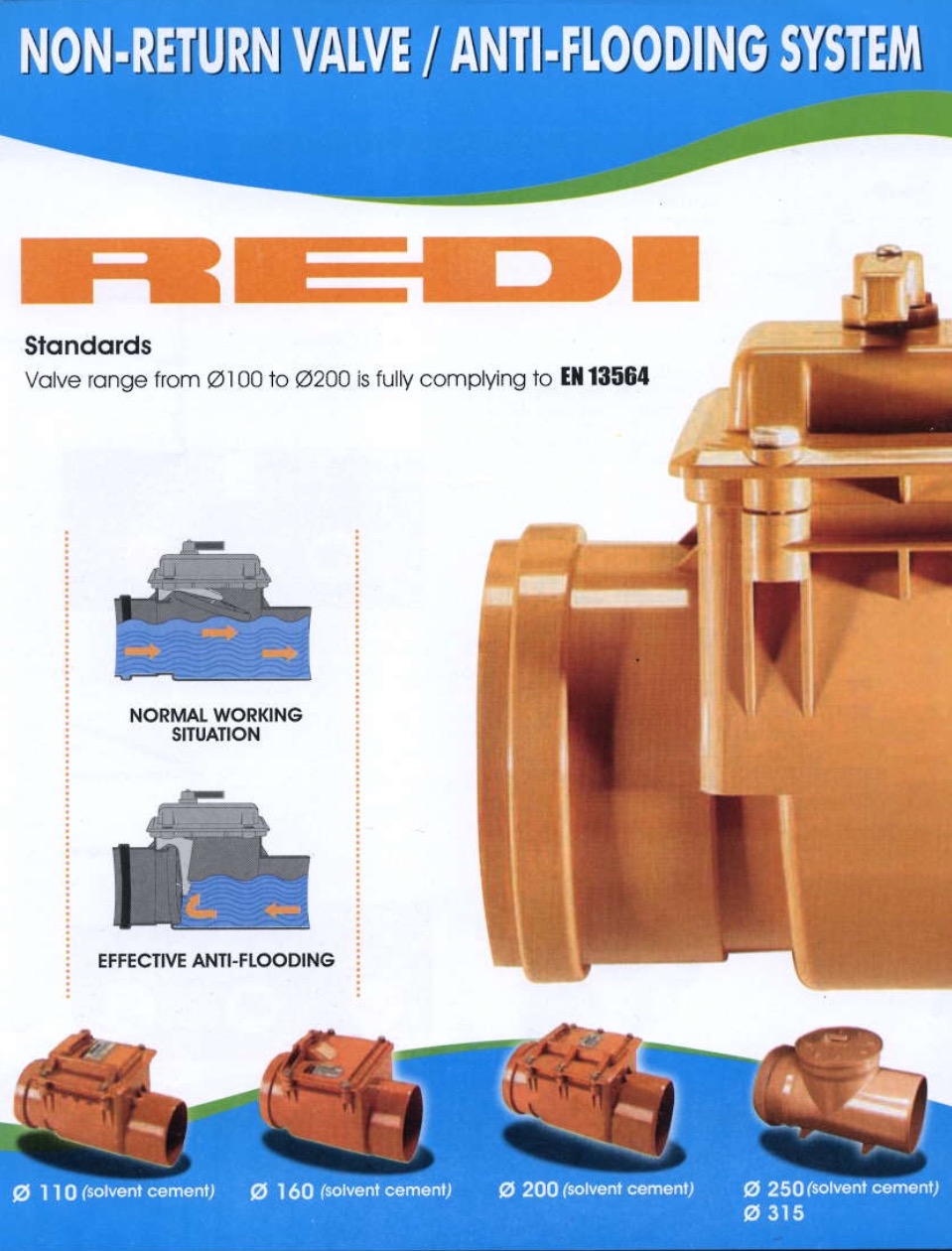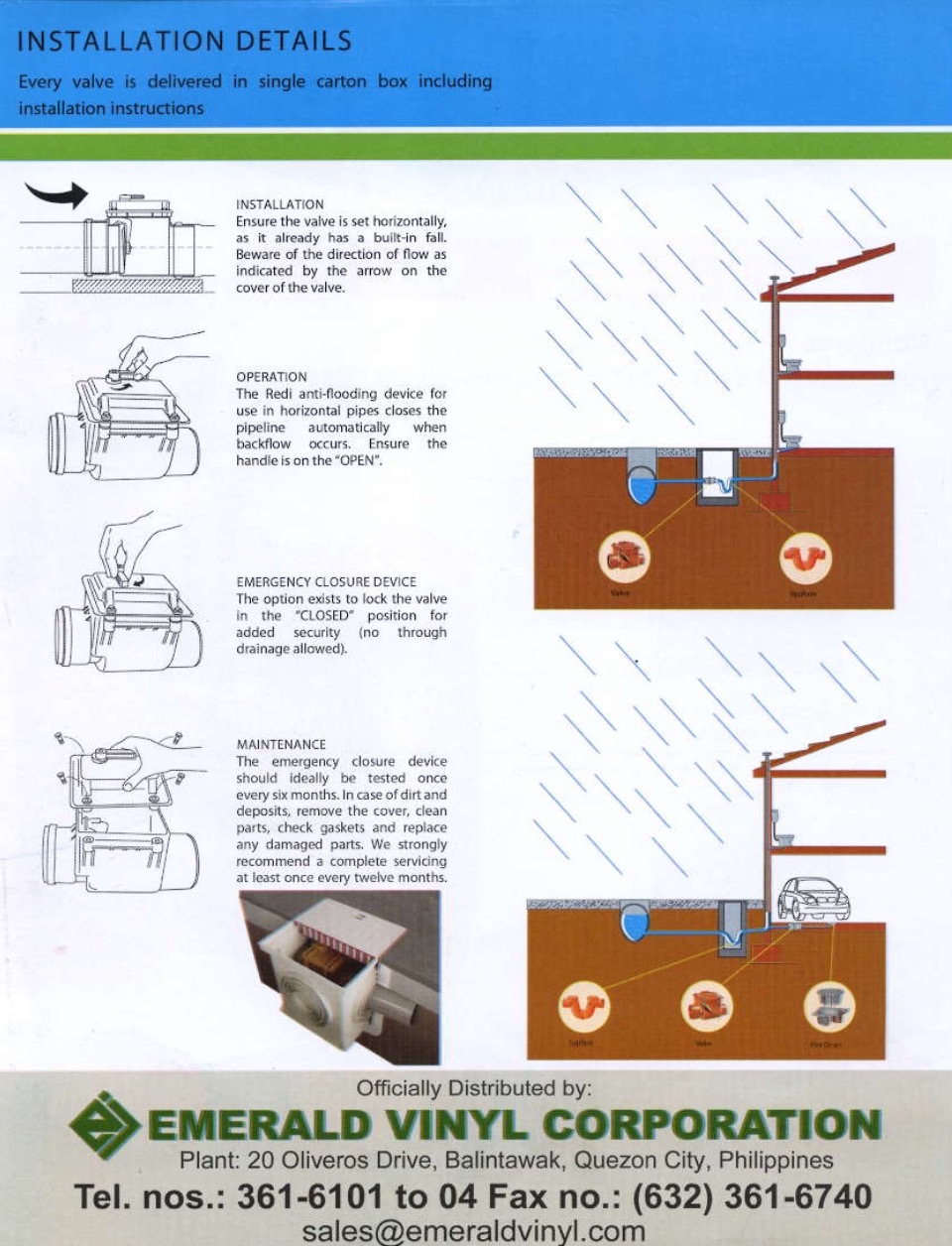 Prevent water from the drainage line to backflow into your property.